Its time to spread that blanket out on the reserve and soak up the warm evenings on top of Kincumber Mountain on Friday October 9th for another fun night of eclectic music, entertainment, huge drum jams, good vibes and fantastic food overlooking beautiful Brisbane Water. We will again be featuring some more fantastic performers and another lovely selection of meals served by our hardworking kitchen volunteers. So whatever the weather, bring a friend, a smile, a drum, a blanket or a chair to sit on and a torch to light your way and treat yourself to what is still one of the cheapest and best night out on the Coast.

This month we are featuring some of the wonderful performers from all over the country: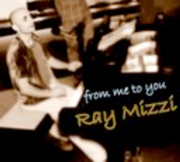 Ray Mizzi: We are very pleased to present to you tonight a member of the original B&J organization from its early days in Sydney. After completing music studies in 1993, Central Coast Music was originally founded by Ray Mizzi in 1995 as ArtiChoke Music, a locally based outfit that performed in and around Sydney. From 1995 to 1998 Ray was the coordinator of Brackets and Jam, later in Alice Springs in 2005 with wife, Gabrielle, and baby daughter, Mia, went on to establish Jamnesia, a very successful performance night.
He continues to develop as a vocalist / pianist and composer, with a wide range of musical styles, and a very broad range of songs through music history in almost any style. While at the same time being able to compose and record using state of the art technology and formal conservatory training obtained in 1993 in Newcastle. In June of 2008 Ray achieved top 20 in roots division on JJJ for his original piano Rockabilly piece, Don't Go Out Tonight.
With a flexible range of styles, Ray offers convincing performances with a well developed lyric voice at his best in jazz croon or Motown scat, operatic aria or popular ballad.
centralcoastmusic.com.au

Paul Eagle: Just back from Western Australia, Central Coast musician, Paul Eagle has an incredible natural ability for writing songs which will not only captivate you but will inspire you mentally and spiritually. His music is always enjoyed. There is a certain quality within each song that leaves you feeling energized and uplifted. Inspired by LOVE Paul not only wants to free his own heart but the hearts of his listeners. Enjoy!
www.myspace.com/pauleaglemusic
FIRST DRUM JAM: Bring your dancing feet, drum, rattle or whatever and join in our famous and frantic jam.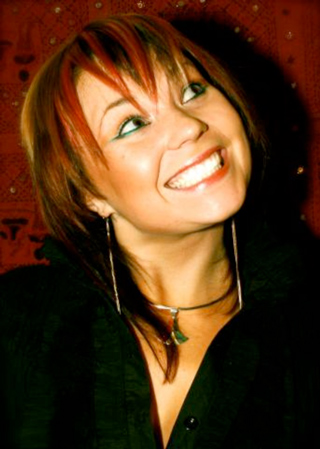 Genevieve Little and Adrian Kyneur: A soulful musical style with inflections of jazz and alt-folk across an eclectic repertoire, Gen presents a voice that commands attention with its unique blend of strength and fragility.
A musician from the age of six, performing artist from the age of eight, songwriter at fifteen and amateur producer following shortly thereafter, there is at least one place Genevieve will always have a strong standing- and that is in the music industry.
Performing regularly both nationally and internationally for a number of years, Little has been challenging the strengths of her songwriting by diversifying her experiences and exposure to audiences across the globe. In 2007 she completed a world tour through North America and Europe, performing in venues across ten different countries including New York's infamous Crash Mansion and The Bitter End, and Paris's Australian Embassy.
Upon return and through 2008 Little embarked on a National Australian tour supporting Mushroom Music's Blanche DuBois through Sydney, Melbourne, Hobart and Adelaide, and many smaller scale tours. Having supported a number of international artists such as Kasey Chambers, Deni Hines, Christine Anu, Diesl, Tyler Hilton, Wendy Matthews and Chaka Kahn, this beach-born songstress continues to secure her position in the music industry by complementing her passion for composing and performing by pursuing a professional place the producer's seat. Currently completing a Master's degree in Audio Production and having just returned from a year abroad in the United State's musically prosperous city of San Francisco, Little let's nothing stand in her way of her passion for sound.
Gen is joined tonight by a familiar face from the Coast, Adrian Kyneur. You will have seen Adrian playing his cool percussion in various guises over the years. Tonight the rhythmic beat of Adrian's percussion will beautifully compliment the subtleties of Gen's folksy, jazz inspired voice .
Gen's EP, "Fire from the Sky" is available nationally throughout Australia in any leading music stores as well as iTunes in the digital domain. Scheduled to re-enter the studios for her long-awaited LP, Little's work represents both the culmination of years of development as a musician and the birth of a recording artist and producer destined to leave her mark on the world.
www.myspace.com/genevievelittlemusic
FINAL DRUM JAM: Stay late and see the evening out with the spirit of the dance and drum! Enjoy a little more space to dance to the powerful beat of the drum.
---
DON'T FORGET TO VISIT LARRY AND KIM ON THE MERCHANDISE AND INFORMATION STALL. Those guys know everything!
Parking on the mountain is limited. Once the car parks are full you will be asked to park your vehicle at the bottom of the mountain and then to await the bus to the top. Upon leaving for the evening we will whisk you back down to your cars. We have security guards and Brackets volunteers on the gate to assist you. Please be patient!!
---
We would also like to ask inform parents that under age patrons must be under the direct supervision of a responsible adult for the duration of our event. Young patrons should also be aware that bags WILL be searched and any alcohol found will be removed.
---
Thank you for your cooperation and patience in helping us to continue providing one of the most successful community run arts and music events on the Coast.
---
Our Brackets events are created for the whole community, so get involved as a performer, a volunteer, or come along and be part of our audience. Any help you would like to offer on the night would be greatly appreciated. Our events are entirely volunteer run so the more help we get the better!
NEXT EVENTS: B&J NORTH: October 3rd