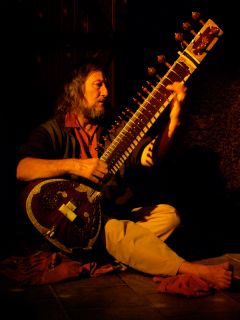 Join us on Friday September 4th for another fun night of eclectic music, entertainment, huge drum jams, good vibes and fantastic food overlooking beautiful Brisbane Water. We will again be featuring some more fantastic performers and another lovely selection of meals served by our hardworking kitchen volunteers. So whatever the weather, bring a friend, a smile, a drum, a blanket or a chair to sit on and a torch to light your way and treat yourself to what is still one of the cheapest and best night out on the Coast.
This month we are featuring some of the wonderful performers from all over the country.
Lineup:
Ananda Robert: Local singer songwriter with a soul.
SANGEET AND FRIENDS: We are very lucky tonight to be able to present, once again, a true travelling master of his craft and an old friend of Brackets and Jam. Those lucky enough to have witnessed a performance by Sangeet will testify to his virtuoso mastery of the classical Indian sitar. Sangeet travels the country performing and has, in the past, been a crucial part of several recordings by popular exponent of New Age, Healing, World, Fusion music, Tarshito from the Northern Rivers area of NSW. Sangeet's music is the ideal accompaniment for an evening on the mountain.
FIRST DRUM JAM: Bring your dancing feet, drum, rattle or whatever and join in our famous and frantic jam.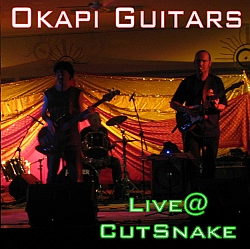 OKAPI GUITARS...are a Sydney band playing African music ranging from Zimbabwean chimurenga styles to Kenyan classics as well as Tuareg desert blues and Nigerian Afro-beat.
As a band and as songwriters, they have been committed for years to promoting
Third World issues and presenting anti-racist and anti-war messages through their lyrics. Band members have performed African music for over 20 years and have links to the local African community.
They recently played their Zimbabwean-style electric guitar music to the Zimbabwean community in Sydney as support band for the legendary Oliver Mtukudzi during his Australian tour last year.
The Okapi Guitars usually perform as a 4-piece dance music outfit with electric instruments but have also often performed in an acoustic constellation. The members play two guitars, bass and drums. Other recent performances include the National Folk Festival and Coastfest in 2008, and the "Small Day Out" at Girrahween Park (Wolli Creek) in January 2009.
"Excellent, African-pop music that combines a progressive sort of jazzy reggae/island pop with lots of shimmering guitars, clean melodies, dancing counterpoint and rock solid beats.. .Outstanding!"
(Bryan Baker, GAJOOB magazine)

FINAL DRUM JAM: Stay late and see the evening out with the spirit of the dance and drum! Enjoy a little more space to dance to the powerful beat of the drum.

DON'T FORGET TO VISIT LARRY AND KIM ON THE MERCHANDISE AND INFORMATION STALL. Those guys know everything!