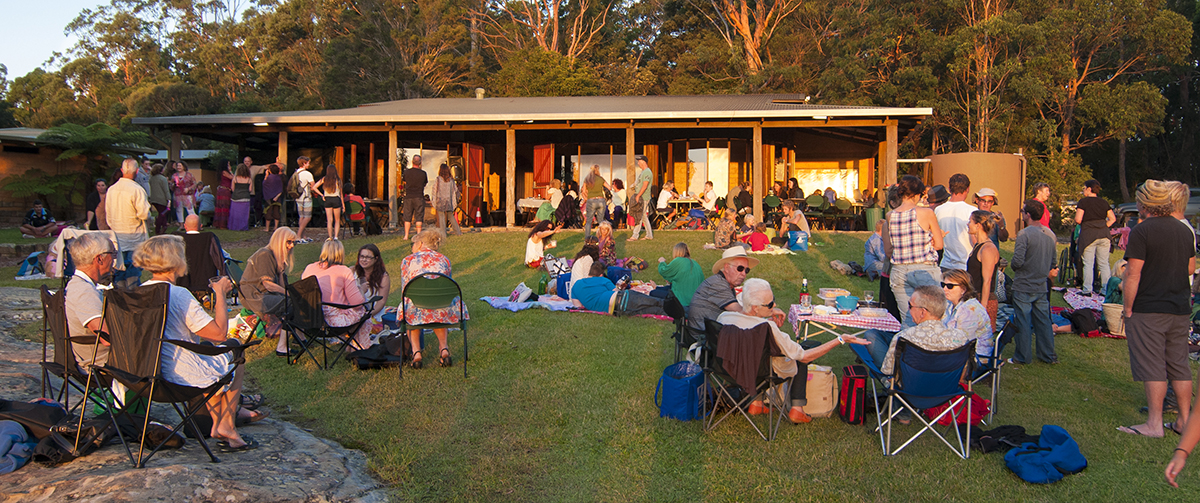 Brackets is Back on Saturday, Feb 27th!
With a special afternoon format - 2pm - 6pm
And now for something completely different...
The Brackets South crew proudly present a new incarnation of our regular full moon event. Still superb music and friendly company on top of our beautiful Kincumba Mountain, but now on a Saturday afternoon 2-6 pm.
Covid has made it difficult to hold the event indoors, so it will be on the front lawn, with the stage under the kiosk awning facing West. Bring picnic rugs, folding chairs, and anything from a hat to a marquee to protect from the sun. The usual kitchen will NOT be open, so BYO food and drink. Free BBQ facilities are available.
This event will be free! It's an experiment while we work through all the changes and Covid restrictions. Pre-bookings are available, and spots may be limited if you choose to just turn up on the day.
All guests will be required to comply with NSW Health guidelines for safe attendance at an outdoor event. On arrival, you will need to register via QR code, or supply your contact details if unable to do it electronically. We will use wristbands to show who has registered.
Other requirements include social distancing and mask usage as per the guidelines on the day, and to follow any directions given by our crew. Remember also that we are all volunteers, and we have no desire to cop a fine for anyone breaching the rules. If we all approach this with goodwill and a smile, it can be done.
There will be no loan drums supplied and if you wish to join the drum jam/s you will need to bring your own.
Wet weather plan still to be confirmed, but if it's a deluge or mudbath, it will probably be called off.

Lineup:
Mimosa Duo
Dr Goodvibe
Stonefish
Various walk-on performers
Artist info:
Mimosa Duo
The Mimosa Duo consists of Phoebe and Morgan Haselden on the violin and guitar. They were both trained at the Sydney Conservatorium in classical music but have been making their own way, in a big way, since their graduations in 2009. Mimosa perform numerous times a year as guest entertainers on luxury cruise lines, they have performed on the Opera House main stage, at numerous festivals and for literally hundreds of events. In 2014 they spent 6 months living and performing in France and searching for the heart of Gypsy Jazz, and over the years they have toured all over Australia and New Zealand.
https://www.facebook.com/themimosaduo/
https://mimosaduo.bandcamp.com/album/mimosa
Dr Goodvibe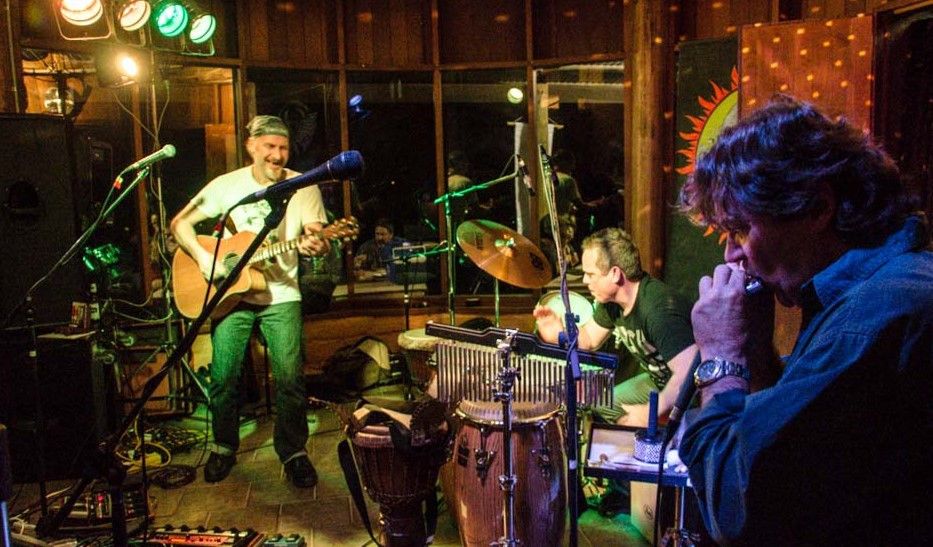 An eclectic mix of soulful folk,blues and roots, funk and a touch of jazz.
Singer songwriter Edu Valk combines with the talents of virtuoso chromatic harmonica player Christian Marsh.
Dr. Goodvibe emerges as an original voice in contemporary music with influences derived from a multiplicity of musical styles. They create upbeat, uplifting colourful music.
Edu Dixon-Valk - vocals, guitars, bass, keys. EDU is a unique and diverse Australian singer songwriter whose philosophical and often satirical commentary on life openly elucidates his heart. The eternal optimist, EDU's music is raw and honest, with comparisons as diverse as Van Morrison, Lou Reed, Bob Dylan, JJ Cale and David Gray - just to name a few.
Christian Marsh - chromatic and diatonic harmonicas. Christian has made the harmonica his life's work. Starting at the age of 14, he has studied the instrument with serious dedication, in a never-ending quest for perfection.
https://www.doctorgoodvibe.com/
https://www.facebook.com/Dr-Goodvibe-346817838676221/
https://open.spotify.com/artist/2WDOpdSsSu1UKdfGC9mz3a
https://www.triplejunearthed.com/artist/dr-goodvibe
Stonefish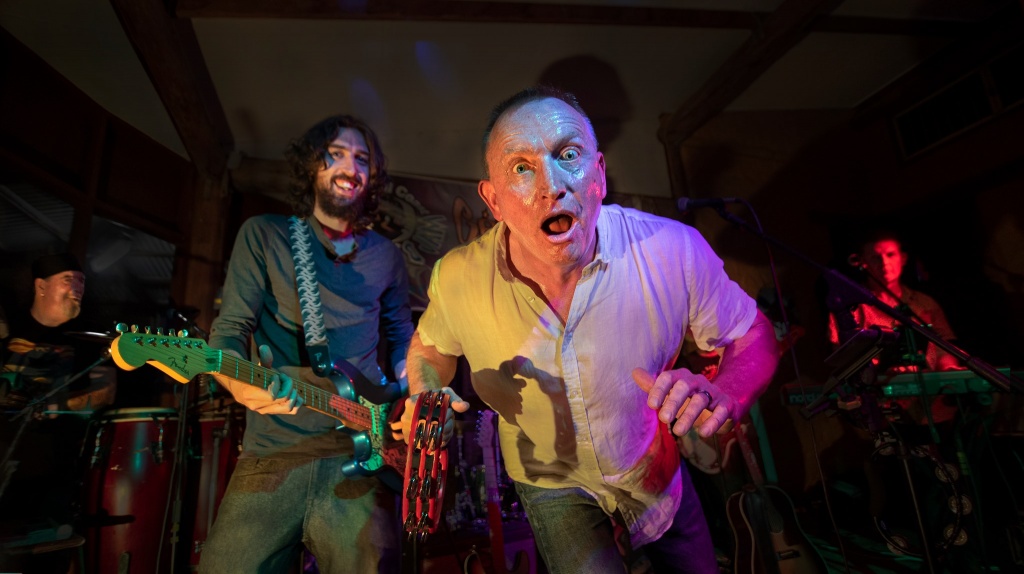 Stonefish started back in 2008, and has evolved from a high energy Covers Band, playing unpredictable covers that you still know and want to dance to, to an originals focused band playing a range of feels, that work around a groove, rock, blues and funk.
Andy Dodd - Vocals, Guitar
Peter Wark - Keyboards, Vocals, Guitar
Phil King – Percussion
Dylan Bloor – Guitar
Craig Thomlinson – Bass
Colin Booth – Drums
Stonefish is now predominately a creative originals project with covers played as and when required. With the music always coming first, Andy and Pete have been carving out tunes with their own original style, blending a feel of Atmospheric Indie Funky Groove Rock with meaningful lyrics and even a hint of punk from time to time, to keep it interesting.
Phil King recently joined the band and has added the final ingredient, bringing everything together and supplying a full, rock groove which flows and lifts the room. We love playing live and bring a level of infectious energy, which will fill the dance floor and really get the party started.
https://www.facebook.com/stonefishtheband/
https://open.spotify.com/artist/1E4axp6V4m6u8EnjmGzvSq...