Brackets and Jam Central Coast North Oct 2017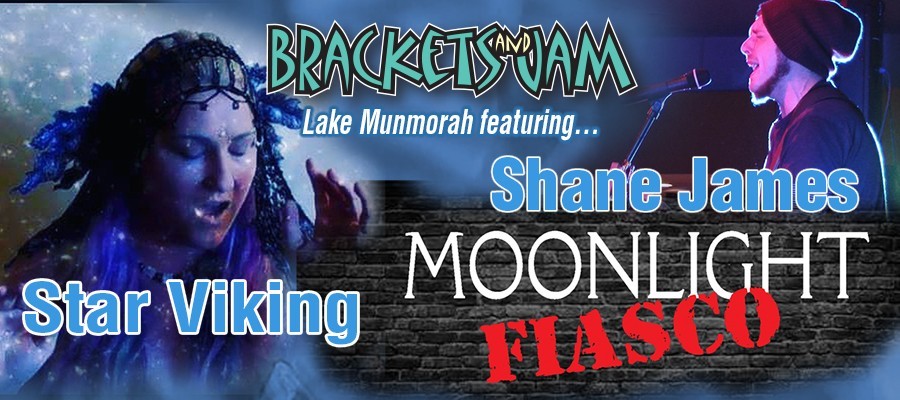 Saturday, 14 October 2017 5:30
Line Up:
Shane James
Moonlight Fiasco
StarViking

Shane James

Singer /Songwriter from the central coast. He's a multi Instrumentalist in the home studio , Catering for different styles of music . Shane has Been performing on the Central Coast the majority of his Musical Life In Various coastal bands, Singing , Playing Guitar as a front man & Not afraid to throw in the occasional solo performance here and there too.
With the likes of artists such as "Silverchair", "Nirvana" , "Incubus" to name a few, Shane has Written a large number of original songs and is currently in the process of working on his Debut album freshly recorded in the heart of the home studio, under the project name "The Cloning Room", all instrumentation , vocals and sound engineering independently .
Now here to play the coast live Acoustic and all original.
Moonlight Fiasco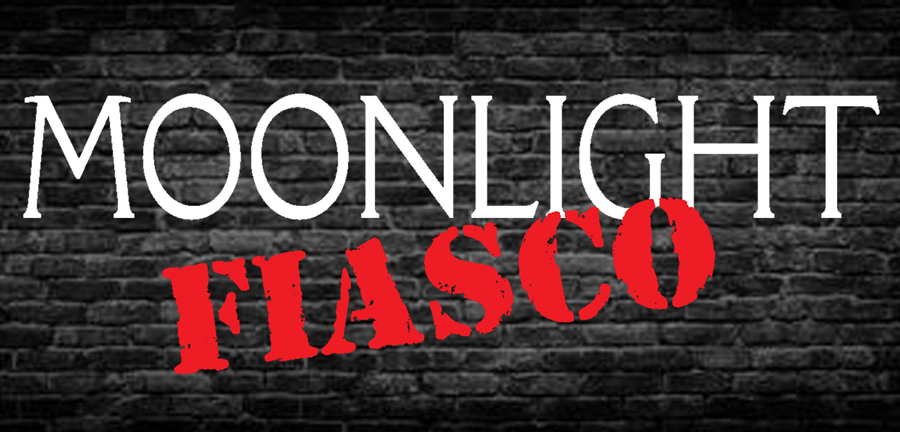 – Featuring Lenore Bower (vocals/percussion), Darren Jones (lead guitar/vocals), Christine Freeman (bass guitar, vocals) & Scott Wilson (drums)
Much more than a classic rock covers band!
This powerful foursome deliver an energy and sound that defies even the most subdued of punters to get their bodies moving.
Each member brings extensive experience within the live music scene, their individual strengths and personalities fuse to create a sturdy balance of powerhouse female and male vocals, scorching lead guitar and a driving force of drums and bass....resulting in a tight sound and rock solid performance.
Abandon your everyday grind and prepare to be unleashed and immersed into a musical journey through time as you experience Moonlight Fiasco!
Contact:
Lenore Bower
0499 318592
This email address is being protected from spambots. You need JavaScript enabled to view it.
Star Viking
Sandy Bigara performs Experimental Eclectic Dance Music as her alter ego the StarViking. Elaborate costumes, Valkyrie head dresses, make-up and lighting, accompanied by full orchestral music with choirs, drum beats from all over the world, numerous languages and singing styles, make The Divine Experience something not to be missed. Sandy Bigara is an award winning classical and pop music composer with over 30 years of songwriting and theatrical performing experience behind her (she is 36) With a message of empowerment and hope, the StarViking has managed to break new ground on the Central Coast. Be inspired, motivated and empowered while hearing the Fantasy based tale of the StarViking through music.
Brackets and Jam North - 2nd Saturday of every month!

Lake Munmorah Community Hall, right on the lake
Colongra Bay Road, Lake Munmorah

Pro Sound, Lounge room vibe
$10 @ the door
Under 16's free entry in the company of an adult

Delicious meals from $8, plus famous Brackets Cakes, Deserts & Chai, prepared by our amazing rotation of voluntary chefs!
You never know what you might see on stage at Brackets.
Singers, Dancers, Story Tellers, Comedians
Fire Twirlers, Bands, Puppeteers!
Market Stalls – Often! (enquire within)
Additional Information: