The brackets south crew proudly present another wonderful night of superb music, delicious food and friendly company on top of our beautiful Kincumba Mountain.
BYO everything or choose from another great selection of meals served by our lovely hard-working kitchen volunteers. Bring a friend, a smile, a blanket, a torch to light your way and treat yourself to what has to be the cheapest and most family friendly night out on the Coast.
Line-up:

Jim Williams
Peter Healy & KingRhythm
Velvet Blue
(House drums available for the jams!)
Jim Williams
Jim, originally from Wales in the UK emigrated to Australia at the age of fifteen and settled in Adelaide South Australia before buying a Bedford van and hitting the road to explore the entire country, a News reader at ITQ Channel 8 in Mt Isa, and host of a television show for kids at Tas TV in Hobart Tasmania.
Tassie is where it all happened for me where I was fortunate enough to bump into a promoter named John Robinson who thought I might have a little talent as a performer, joining his Cabaret Band opened up a whole new world for me I learned how to sing, talk to an audience, tell jokes play guitar and do impersonations this took my life in a whole new direction, working the Casinos and clubs around Tasmania, Queensland and New South Wales really built my confidence and armed me with all the skills I would need to eventually work as a solo artist.
It took a while before I finally moved to Melbourne and knuckle down to some serious Song Writing, answering an add in the paper for a singer led to the formation of my first band Diddy Coy and the release of my first Album, with the other members not as committed as I was we all went our separate ways and I started concentrating on a solo career.
People seemed to like what I was doing so I took it on full time to see how far I could take it, now with numerous Awards included a couple of APRA Awards under my belt which inspired my second Album, As Rough As Guts now available in eighty countries around the world you can find me out most nights delivering an eclectic mix of original tunes at venues all over Australia.
Constantly on the road between the Central Coast of New South Wales and Adelaide I have clocked up over a hundred thousand kilometres taking my music to every corner of the country in an effort to carve out a career in music.
I am not a pushy person but I do have faith in what I do so I am trying to let my music do my talking for me and up until now it's working each year is better than the last and I am excited for my future.
Peter Healy & KingRhythm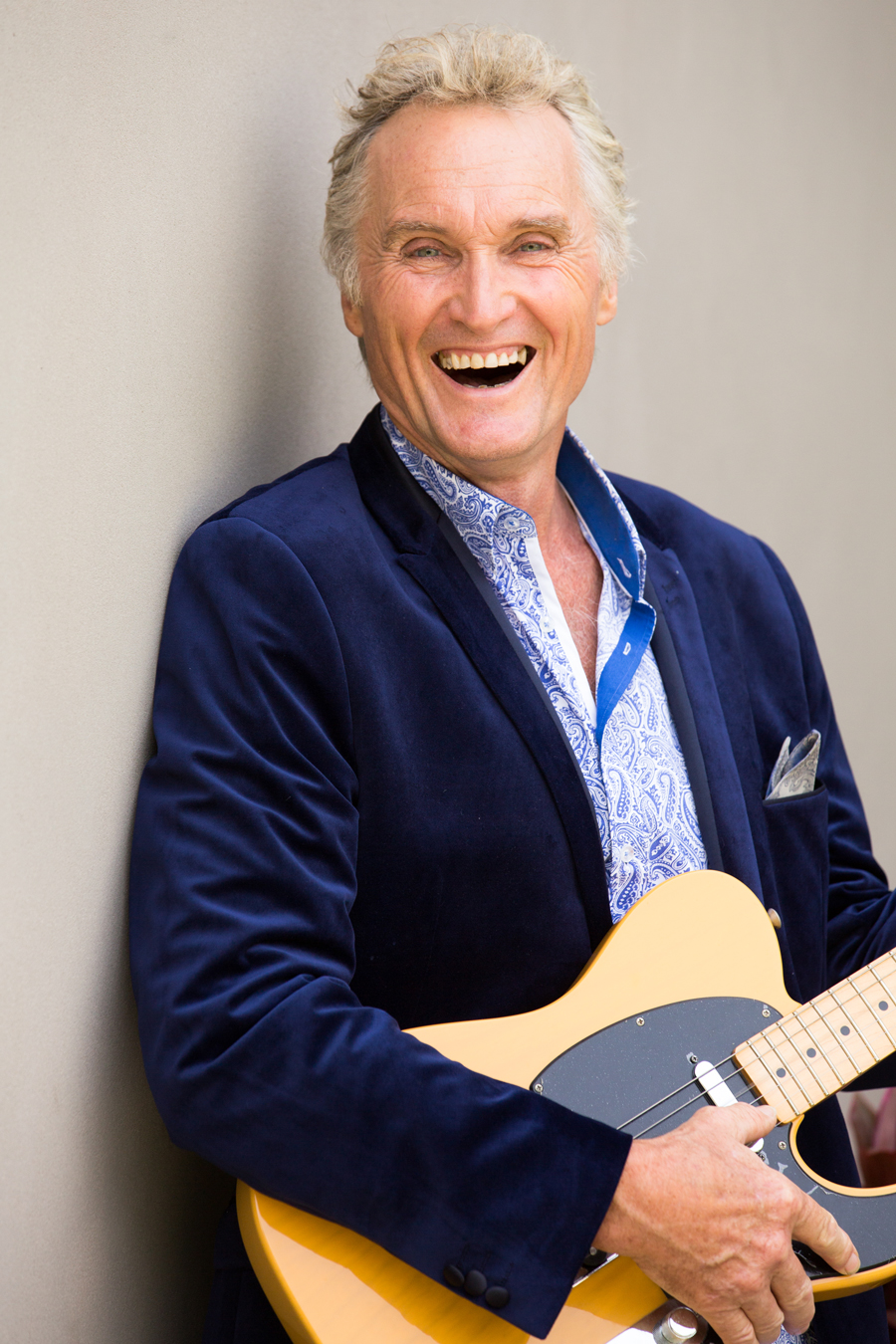 Peter Healy:
Finalist x 2 songs: Australian Society of Songwriters
Honourable Mentions x 2: Unisong International Song Contest
Blues on Broadbeach Festival. Gold Coast – 02, 03, 04, 05 (04 featuring Phil Emmanuel and Phil Manning)
Support for Daryl Braithwaite, Tim Freedman, Rick Price & Dragon
Finalist x 4 songs: Australian Society of Songwriters 05
Tamworth Country Music Festival - 2002 and 2003
Goulburn Blues Festival - 2003 (with Matt Corcoran)
2003 Australian Tour (with Matt Corcoran)
'Air to Breathe' chosen as theme for the year 2000 Melbourne Short Film Festival.
Winner 'Australiana Poetry Competition' - Free verse category. S/E Queensland / Northern NSW
Victor Harbour Folk Festival. SA (Poetry Award and Performance)
World Environment Day Festival x 2 - Currumbin, Qld
Central Coast Jazz Festival NSW X 2 ('Big Things On Toast')
www.showcast.com.au/showcast/profile/pGHJw7fb
www.facebook.com/peterhealymusic
www.reverbnation.com/peterhealy
www.twitter.com/peterhealymusic
www.youtube.com/user/peterhealymusic
KingRhythm: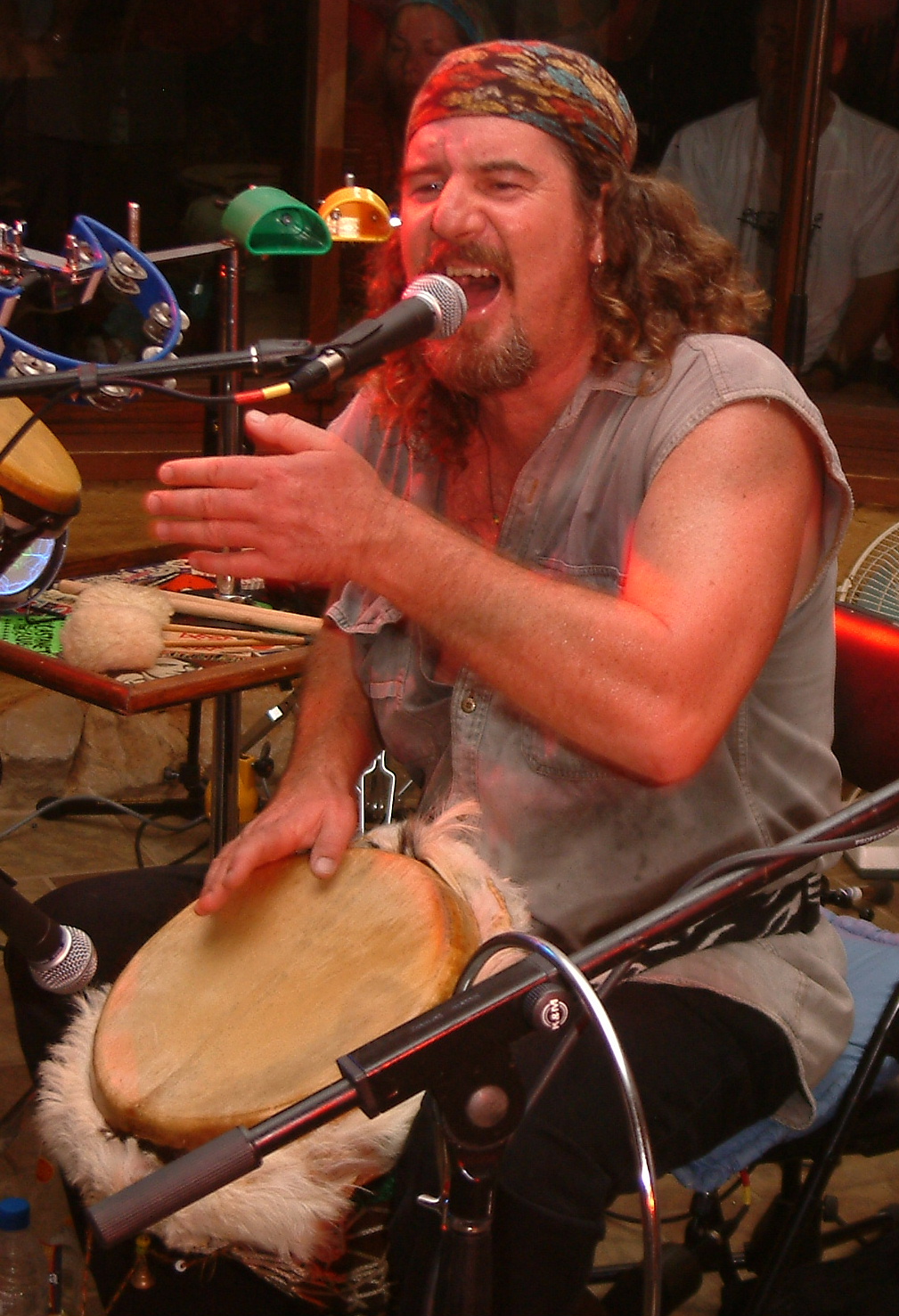 Phil King (a.k.a.) KingRhythm is a professional freelance percussionist & rhythmatist based on the Central Coast of N.S.W. Australia. His specialty instrument is the West African drum known as a DJEMBE, as well as playing an array of other drums & percussion.

Phil has developed a unique style of playing djembe, combining it with the contemporary rhythms & music of the Western World. It is this successful fusion that has seen Phil in demand by a variety of popular Australian artists representing a vast array of musical genres & styles.

Phil first encountered Peter Healy at Brackets & Jam almost 20 years ago, and promptly approached him to perhaps play a little together. This event would be the start of an intense musical collaboration, & lead them both on very successful artistic journey.

Peter Healy & KingRhythm spent a number of years on the road together & have played many festivals & major events Australia-wide. Their musical conversations whilst on stage together mesmerise their audiences, as Peter's sweet melodic songs blend effortlessly with KingRhythm's intricate (and at times, foot stomping) rhythms.

This will be a much-anticipated reunion of sorts from these prolific & influential performers.....& will no doubt be talked about for a long time to come.
Velvet Blue
Velvet Blue is a six piece Blues, Roots and Soul band from the Central Coast who bring to the stage a fusion of Rock, Blues, Jazz, and Soul with a feel of Exotica tribal funk.
Formed in 2016 and consisting of six seasoned musicians that have brought back many old favourites guaranteed to get you up on the dance floor through the energy of two powerhouse female voices up front.
Velvet Blue lineup is..............
Corina Jones and Jacqui Fletcher - vocals, David Hill - guitar, Eddie Badiyan - drums, Larry Daley - percussion and Peter Kiss - bass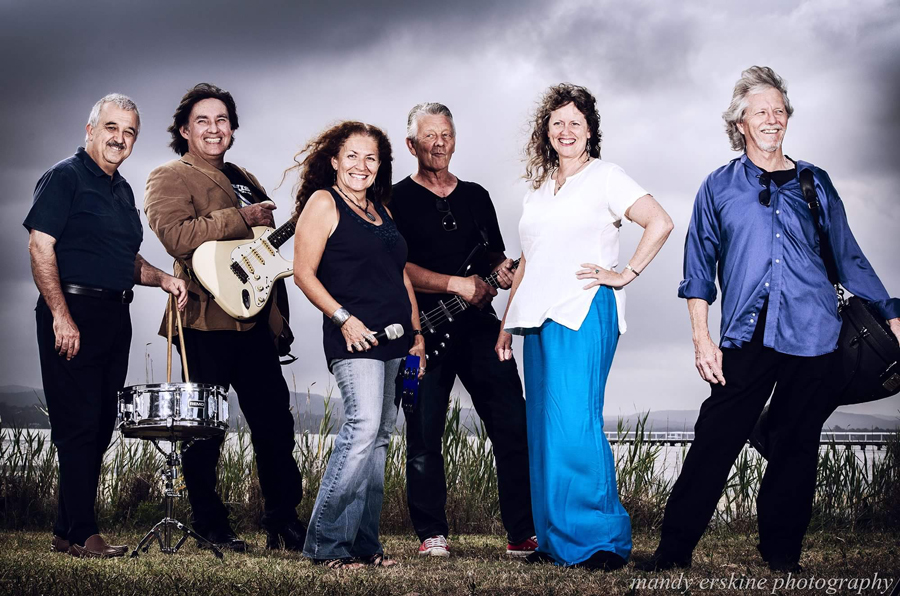 https://www.facebook.com/Velvet-Blue-1617492071907591/


Entry to Kincumba Mountain Reserve is via the west end of Kincumber St, Kincumber.
Our Brackets South event takes place on top beautiful Kincumba Mountain. The community built venue is a mud brick and natural timber building which sits in a bushland reserve, with panoramic views of Brisbane water and magnificent sunsets over the hills beyond.
This venue is the birthplace of Brackets and Jam on the Central Coast and the community considers it as it's spiritual home. The Mountain itself holds a strong significance for our Aboriginal community, and has been a long standing meeting place for Central Coast people. The rock outcrop situated in front of the kiosk forms a natural pool which is said to have once been a sacred birthing place for women. The Mountain now gives birth to many new beginnings as the hub of creative community arts in the southern Central Coast region.
FINAL DRUM JAM: Stay late and see the evening out with the spirit of the dance and drum! Enjoy a little more space to dance to the powerful beat of the drum.
Adults $10.
Accompanied children under 16: Free
Meals $7 Plus healthy cakes & softdrinks, coffee, teas and chai