The brackets south crew proudly present another wonderful night of superb music, delicious food and friendly company on top of our beautiful Kincumba Mountain.
BYO everything or choose from another great selection of meals served by our lovely hard-working kitchen volunteers. Bring a friend, a smile, a blanket, a torch to light your way and treat yourself to what has to be the cheapest and most family friendly night out on the Coast.
Line-up for Nov 8th, 2019:
7:30 pm: Walk-Ons
8:15 pm: Dave Tice with our very excited Phil King on percusion
9:15 pm: First Drum Jam
9:30 pm: Helen Goss Band
10:30 pm: Second Drum Jam
(House drums available for the jams!)
Walk-Ons - 2 songs, ten minutes max
DAVE TICE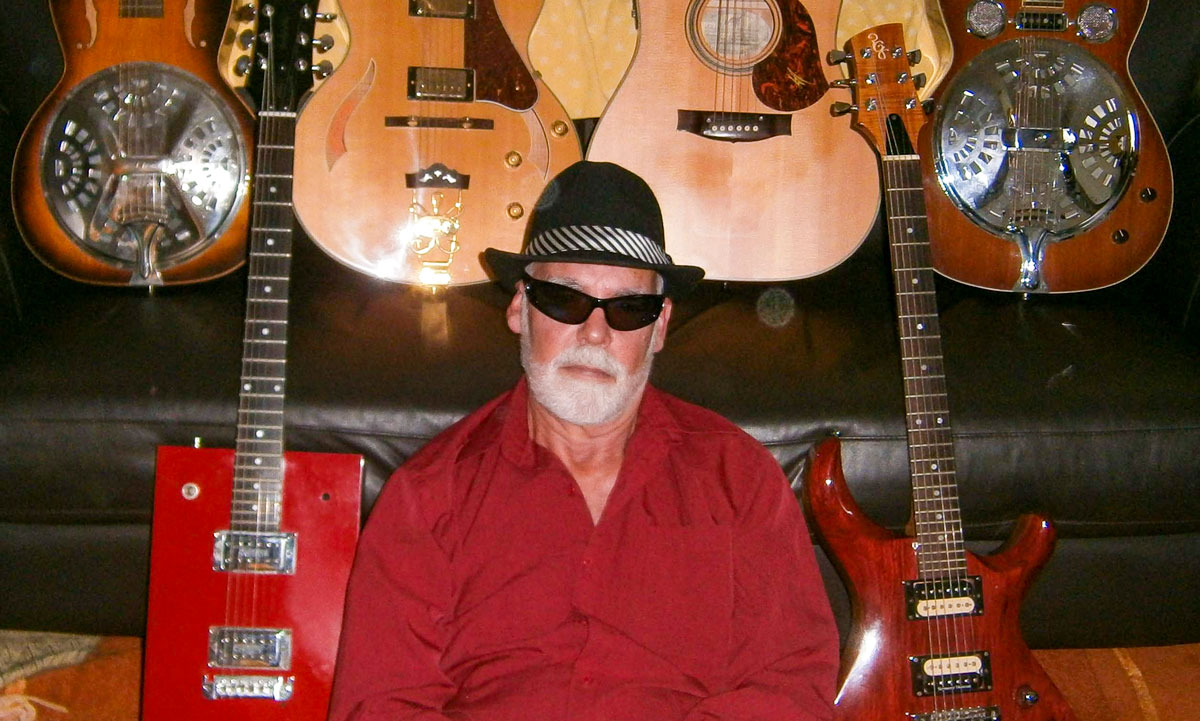 In 1970 Dave formed the legendary heavy rock band "Buffalo" along with co-founder Peter Wells of "Rose Tattoo" fame. "Buffalo" went on to record 5 albums, most of which are now on the must have list for serious collectors worldwide. In a career spanning some 7 years "Buffalo" headlined their own tours Australia wide as well as touring with some of the biggest international acts to visit this country; "Black Sabbath", "Slade", "Status Quo", "Ritchie Blackmore's Rainbow" to name just a few. Along the way collecting gold records and Aria nominations and helping to define the style of music now recognized as Australian pub rock..
The demise of "Buffalo" in 1977 saw Dave heading for London at the invitation of seminal English R&B punk band "The Count Bishops" who were looking for the front man to complete the line-up on their first album. This partnership spawned a total of three albums and a number of singles and E.P.'s , one of the singles "I Want Candy" making the top 40 in England just before the tragic death of guitarist Zenon DeFleur prematurely halted what had been a steady climb . The legacy of those years can still be found on compilations and "best of" collections available throughout Europe and the world on Ace records. "The Bishops" toured extensively in the U.K. and Europe sharing bills with "Doctor Feelgood", "John Cale", "The Clash", "Motorhead", "The Stranglers", "Bo Diddley", and many more too numerous to mention. Dave's name also appears as co-writer on two "Doctor Feelgood" songs.
1984 saw Dave return to Australia and, over the next few years, tour with some of the most respected Blues and Rock musicians in the country including Mal Eastick, Phil Emmanuel, Paul Demarco, Harry Brus, Mick Cocks etc. etc. Recording history includes the much sought after limited edition "Headhunters" album "Outlaw Boogie" and more recently, singing 8 songs on the award winning Blues album "Sippin' and a Sliding" by the Sydney Blues collective known as "The Bar Kings". "B'B King turned 64 during the Australian leg of U2's "Love comes town" tour. To celebrate, a surprise party was arranged aboard the O'Hara Booth, cruising Sydney harbour. The band asked to supply the live music for these legends was the house band from Springfields night- club in Kings Cross. Led by Dave Tice ,the Headhunters more than did the job and were joined by B'B for what turned into a 1 & a half hour jam session." If ever an endorsement of credibility was required this must surely be it, but then again Dave Tice's credibility in the Blues and Rock genres is more than established by now. Any cursory perusal of Australian music history couldn't fail to stumble across his name associated with many of the most respected bands and musicians on the roster.
n 1992 Dave recorded his first "solo" album "Lay Down With Dogs", which showcases a seasoned performer and songwriter in collaboration with some of the best musicians and writers in the business. Seven self- penned songs and co-writes with Dennis Walker (Robert Cray Band writer and producer) Johnny "Guitar" Crippen (Dr Feelgood), and Mal Eastick, who also appears as guest guitarist on one track. Other guest performances come from Peter Wells, Mark Evans, John Russell, and a core band featuring Paul Robert Burton (Upright Bass), Paul Demarco (Drums), Steve Edmonds (Guitar) and Mike Gubb (Keyboards). This album currently available via the internet through Fullmoon Records. "This email address is being protected from spambots. You need JavaScript enabled to view it.
Throughout the final years of last century and into the 21st Dave has performed predominantly in duo or trio mode, for over 20 years with Mark Evans in the acoustic duo "Tice & Evans". Currently along with pianist Mike Gubb regularly featuring at Butcher's Brew in Sydney. For more Tice information, check out Dave's Facebook page and for those who care enough Wikipedia have pages dedicated to Buffalo etc. and Dave Tice.
https://www.youtube.com/watch?v=vWVEr71Pum4
HELEN GOSS BAND
This recently formed group is a mixture of experienced Entertainers and Musicians, who want to play together and entertain their audiences.
Of the group, only one person (our lead singer, 94.1 Radio Personality, Helen Goss) has had a Top 40 song; so the Band's name was etched in stone.
Add Keyboards, Guitar, Drums, Bass and a plethora of back up vocals.
This Band is about encouraging your patrons to have fun
https://www.facebook.com/Helen-Goss-Band-2301744956727453/
-------------------------------------------------------------------------------------------------------------------------------------------
Our Brackets South event takes place on top beautiful Kincumba Mountain. The community built venue is a mud brick and natural timber building which sits in a bushland reserve, with panoramic views of Brisbane water and magnificent sunsets over the hills beyond.
This venue is the birthplace of Brackets and Jam on the Central Coast and the community considers it as it's spiritual home. The Mountain itself holds a strong significance for our Aboriginal community and has been a long-standing meeting place for Central Coast people. The rock outcrop situated in front of the kiosk forms a natural pool which is said to have once been a sacred birthing place for women. The Mountain now gives birth to many new beginnings as the hub of creative community arts in the southern Central Coast region.
FINAL DRUM JAM: Stay late and see the evening out with the spirit of the dance and drum! Enjoy a little more space to dance to the powerful beat of the drum.
Adults $10.
Accompanied children under 16: Free
Meals $7 Plus healthy cakes & soft drinks, coffee, teas and chai